Commercial Maintenance
Owners of commercial properties like restaurants, apartment complexes, condominiums, offices, and similar establishments should ensure that their outdoors or landscaped areas are well maintained all the time. A regular maintenance program will not only make these areas safer and more functional but will also attract more clients or customers. However, these are only achieved if the different commercial maintenance tasks are handled by professional landscapers like us at Cloverland Landscape.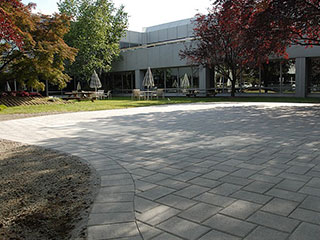 At Cloverland Landscape, we specialize in providing quality and comprehensive landscape maintenance services for commercial properties in select New Jersey cities. We have already serviced numerous clients in Paramus, Bloomfield, Clifton, Paterson, and Wayne from 1978 up to the present. If you think you're not getting what you're paying for from your present provider, then give us a call or visit our Hackensack office. We will be glad to discuss your specific commercial maintenance needs and schedule a visit to your location ASAP.


Landscape Maintenance Services We Offer
As a full service New Jersey landscaping company, we take pride in our ability to handle every imaginable maintenance concern of our clients. Specifically, we cater to the landscape upkeep requests of business establishment owners in select NJ cities, and we can definitely handle yours. You can avail of the following commercial maintenance services: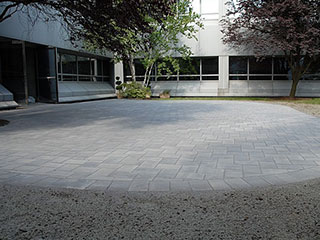 Trimming and pruning – One of the keys to achieving lush greenery is to regularly trim and prune trees and shrubs. Accordingly, we can schedule monthly or semi-monthly pruning and trimming of your greenery to keep it in perfect shape and health.


Clean-ups – From time to time, your lawn and its vicinity need to be cleaned of debris, dead leaves, and other unsightly materials. Not only will regular clean-ups keep your landscape presentable and inviting, they will also ensure the safety of your patrons or customers.


Lawn, tree, shrub maintenance – From applying pesticides to mowing your lawn, our people can keep your landscape looking neat and healthy all year long. It can be a weekly affair or a monthly one, depending on your preference.


Paved surface maintenance – Be it a driveway, parking lot, pathway, or entryway to your business establishment, you have to ensure that your paved areas are regularly cleaned and maintained by a professional. Accordingly, we have the manpower and appropriate tools to carry out and complete maintenance tasks involving paved surfaces in commercial areas.


Get the Best Commercial Maintenance Services in NJ
Cloverland Landscape offers the most complete and reasonably priced professional commercial maintenance services in the state of New Jersey. With more than three decades of experience, we can surely satisfy all your maintenance needs and keep your landscape area stunning and safe no matter what the time of year. Call us at (201) 342-1762 today.