Trees & Planting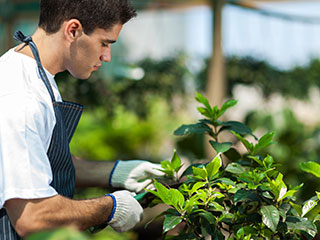 Adding new shrubs, flowers, plants, and trees to your landscape is one of the best ways to introduce color, life and texture to your property. Replacing unruly or old trees is a great way to remove obstructions and restore balance and the functionality of these outdoor spaces.

Cloverland Landscape Co. Inc. is a leading, full-service landscape company that offers custom trees and planting services. From our base in Hackensack, we cater to clients in Garfield, Saddle Brook, and Englewood. With over 40 years of experience in the industry, word of our expertise has spread to the neighboring areas of Paterson, Passaic, and Clifton.

We have successfully completed softscape installations for many clients in Bloomfield, Lyndhurst, Paramus, Wayne as well as the surrounding areas. Our experts will transform the feel & appearance of your landscape; whether it is designing a cozy backyard, creating a resilient commercial landscape.

We cater to both residential and commercial clients and understand that their needs will be significantly different from each other. That's why our focus is on customization and providing tailored solutions that meet our client's specific needs and budget.


Installation of Plantings and Trees
Installing trees involves choosing species that will thrive in your local climate and soil. It's why we take a number of different aspects into account when handling these projects such as:


Our expert and knowledgeable team will acquaint you with the best tree selection for your landscape project in Hackensack and the surrounding areas.
Consideration will be given to your outdoor lifestyle and preferences and the topography of the outdoor spaces.
We source the best trees and plants, deliver them to your site and expertly install them as per the landscape plan.
We take the time and effort to amend the soil as part of establishing planting beds for your new plants and trees.
The experts will seat the tree or plants, balance and support them and then mulch the new beds for the long-term success of your plantings.
If any loose shaping or pruning is in order, it is included in the service.
Why A Plants and Trees Installation Plan Matters
There are a number of benefits to getting the plant and tree installation handled by knowledgeable horticulturists and landscapers like us:


In addition to enhancing the functionality of your backyard, trees beautify and naturalize the landscaping. Our experts work closely with you to understand what your vision and ideas are before offering recommendations of their own.
Planted for shade, a well-planned grouping of trees or a single large tree will provide a welcome respite from the oppressive summer heat and add color to your backyard in autumn.
Evergreen trees are fast-growing which make them a great choice to improve backyard privacy. These can provide an effective barrier while maintaining the aesthetics and natural look of your landscape.
We procure the best flowering, ornamentals, annuals and perennial trees from reputed local nurseries.
Carefully chosen and installed ornamental trees and shrubs provide impressive and spectacular bloom throughout spring and summer and add autumn color to the yard.

If you are looking for a company that will provide you customized trees and planting services, personal attention, and excellent value for money, Cloverland Landscape Co. Inc. is the company to call. Feel free to call us at 201-342-1762 or visit our office in Hackensack, to discuss your project details with our expert team. Alternatively, you can write to us via this Contact Us form and we will respond quickly.