Outdoor Living Areas
If you want to extend your living space outdoors, always consider hiring professional contractors to ensure that the project will become successful. One company that can help you is Cloverland Landscape. We've been creating various outdoor living areas for decades now, so you are assured that you'll get outdoor structures that are not only functional but also add aesthetic appeal to your property.


The Right Outdoor Living Amenities for Your Home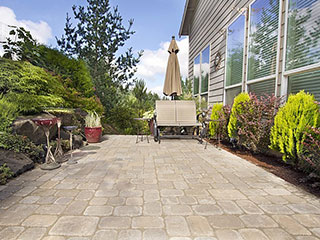 At Cloverland Landscape, we create outdoor living amenities that are perfect for your home. Whether you need a patio to have a relaxing area in your home or an additional space for that weekend family activities, our company can surely build one for you at an affordable cost.

Here are some of the outdoor living areas that we usually recommend to our New Jersey clients:


Outdoor kitchens. Simple family gatherings or bonding moments with loved ones can be more exciting if you have some great foods to serve. And you can double the fun if you cook meals in your outdoor kitchen. At Cloverland Landscape, we can build you simple to fully furnished outdoor kitchens to suit your needs and preferences.


Patios. There are great reasons why many homeowners prefer adding a patio to their homes. It makes a house more beautiful, functional, and valuable. It also extends outdoor living space naturally. When furnished with other amenities, such as a fireplace, lighting, wooden tables and chairs, it will become the perfect place for rest and relaxation.


Decks. All our deck creations are guaranteed stunning and functional since they are designed by our creative people who have previously worked on several high-profile properties before. We build viewing decks or pool decks using premium materials, such as stone and concrete pavers.


Gazebos and pergolas. An outdoor area will not be complete if there is no wood element in it. Let us create beautifully designed wooden features such gazebos or pergolas in your property. We ensure that these outdoor living areas will not only provide shade but will also become focal areas. They will be built using the best type of wood to give you durable and functional structures.


Functional and Durable Outdoor Living Areas
At Cloverland Landscape, we always aim for total customer satisfaction by building functional and durable outdoor living areas. We can do this by using premium materials, creating sensible designs, and quality workmanship.

For more information and a free quote, you can simply call us or fill out our inquiry form. Just let us know the type of outdoor living area that you want for your property, and we'll take care of everything from design up to installation.