Residential Maintenance
Whether you have a small landscape or a large one, it is still best to entrust the residential maintenance tasks to professionals like us. For one, we have with us decades of knowledge about the scientific way of handling plantings and the right techniques needed to effectively prune trees or trim shrubs. We also possess appropriate tools and equipment that allow us to perform our jobs with ease and efficiency. We likewise have reliable partners who supply us with premium landscaping materials that we use for our projects.


Our Residential Maintenance Services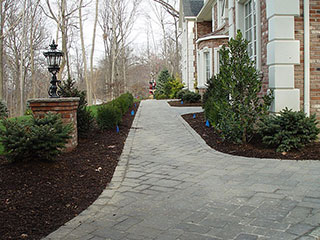 Being a full-service landscaping firm operating in Hackensack, Paterson, Paramus, Saddle Brook, and several other New Jersey cities, we can perform different maintenance tasks for our residential clients. Specifically, these are the various residential maintenance tasks that Cloverland Landscape offers:


Lawn mowing – Your turf should be regularly cut to definite height for it to grow healthy and to inhibit the growth of destructive weed. Accordingly, we can schedule regular mowing visits to your property to keep your lawn looking spic and span.


Trimming and pruning – Two of the best techniques to keep trees and shrubs healthy are trimming and pruning. They can also make residential landscapes safer since branches that could break or damage electrical wiring or parts of your home will be properly cut down.


Maintenance of plantings – Be it a need to apply pesticides to your garden plants or to remove weed, we can take the burden of having to maintain your various plantings off your shoulders. We can also make your landscape bloom all year round with this particular residential maintenance service.


Clean-ups – Be it an after-storm clean-up of debris or a simple sweeping of fallen dead leaves, we can send our best people to ensure that your landscape will be free of any unwanted debris or waste materials.


Mulching – Mulching not only keeps your plants growing healthy -- it also provides aesthetic boost to your garden or landscape. Accordingly, we can supply and put the right type of mulches over your landscaped area to help your plantings get their needed nutrients and protect them from weed and other destructive elements.


Experienced Landscape Maintenance Company
If you wish to know more about our offered residential maintenance services, you may call our hotline or visit our office. Our friendly staff will listen to your specific needs and send our expert personnel to perform your needed landscape maintenance tasks. No matter how small or big your outdoors may be, or how complex and demanding your maintenance requirements are, rest assured that we can provide outstanding results. Contact us at (201) 342-1762.